Chuño
Chuño refers to the ancient tradition of freezing potatoes. Villagers living in Bolivia & Peru make chuño by using the warm days and freezing nights. Crushing them underfoot they remove the skin and push out the liquids. Once dried the product can last for a very long time, sometimes decades. The existence of chuño dates back to before the time of the Inca Empire, it was the food that sustained Inca armies. Because of climate change, temperatures are not dropping as low as they where before and the tradition is doomed to disappear.
Collar.
The work evokes contradictory feelings and can be read in different ways. The image can be perceived as pure poetry, chock-full of nostalgia and launches us back to our past childhood.
Despite the minimal aesthetics, the piece also has a disturbing feel to it. A collar hanging of a branch with a patch of red suggests there is someone severely hurt. It gives the impression something bad happened.
Lien Lannoo, Art Critic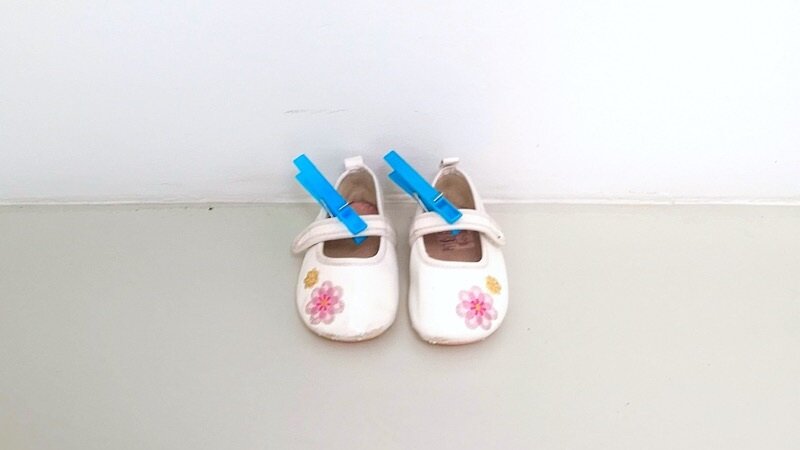 M/V/X
in collection of the SONS museum, Kruishoutem (B)
Cookie.
private collection Hong Kong
The Duck.
"The duck was immediately my favorite. The yellow as an association with a beak and the blue as a representation of the water. It's made of junk, stuff that people throws away. That makes it even more successful. It is a very beautiful piece."
Michaël Borremans, artist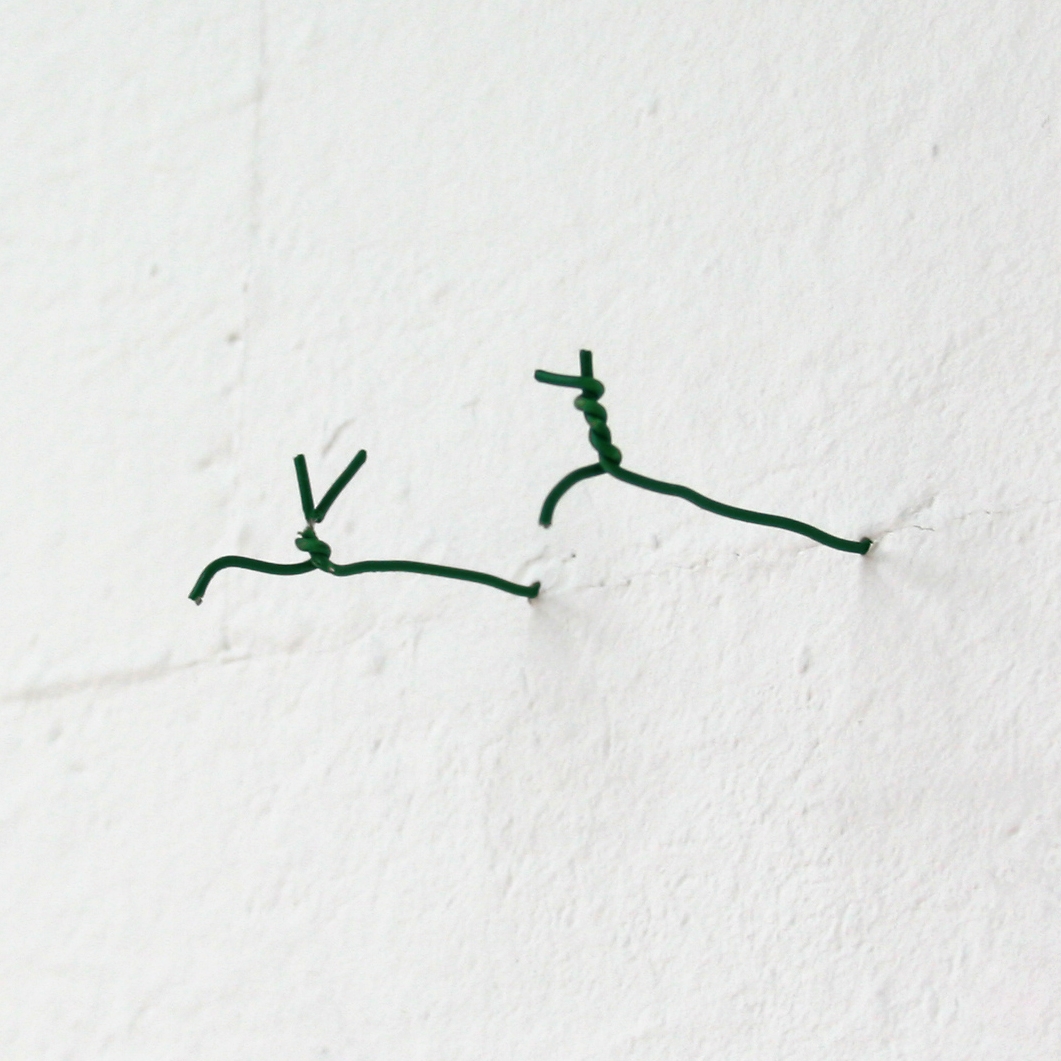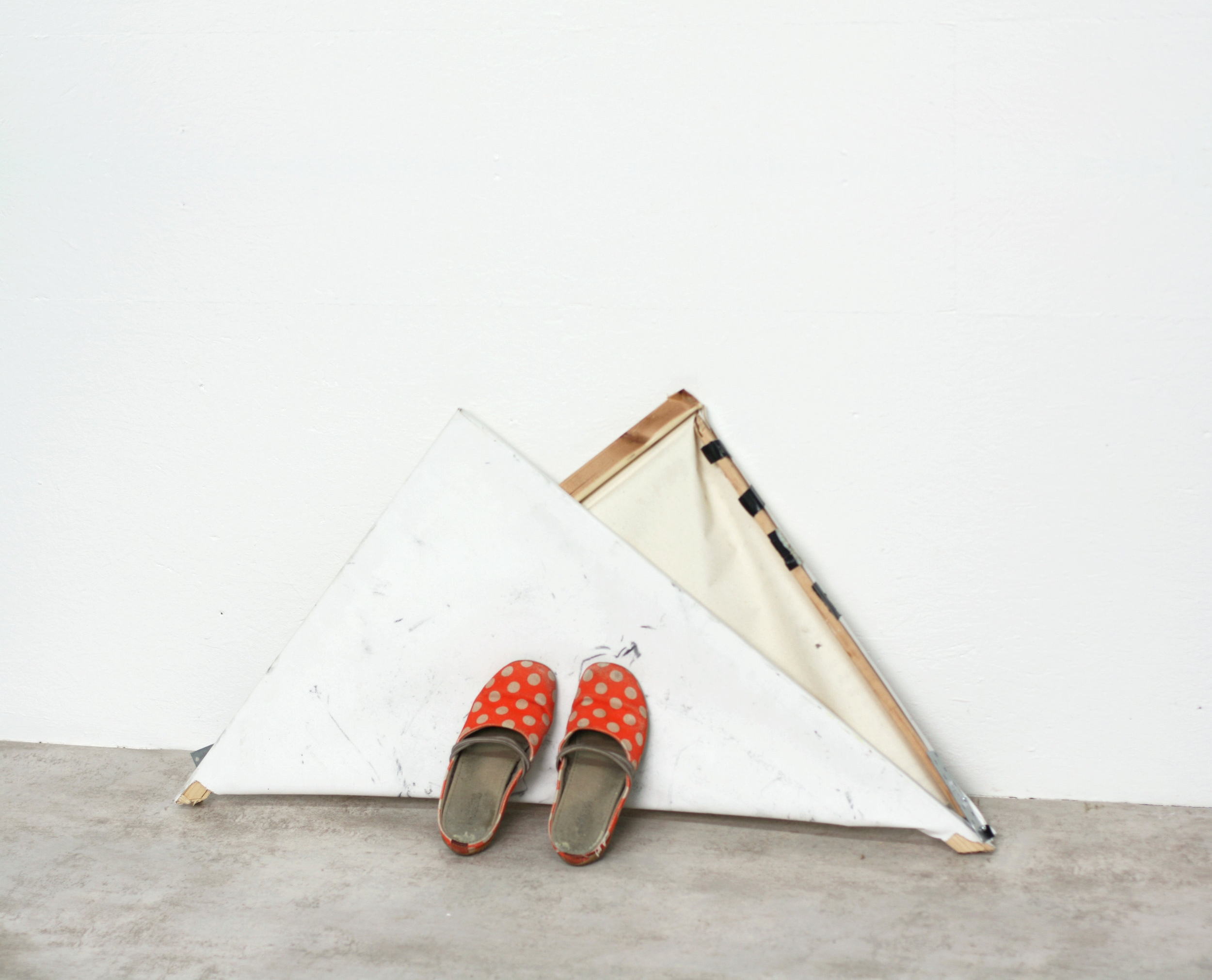 The Gun.
After each shooting incident the outcry to restrict the right to own and bear a weapon in the U.S.A. becomes louder and louder. At a young age children get familiar with owning and using a shotgun. Sometimes the difference between a mere stick that is used as a toy and the real stuff is very bleary.
Gert Scheerlinck
The Grid.
Work chosen as one of his favorites by Philippe Van Cauteren, director of museum S.M.A.K., Gent.
Bassie.
For his first solo show in the U.S., artist Gert Scheerlinck brings elements from his hometown in relation to what is happening worldwide. How should we consider these 'fragments' in reference to recent events? Should we consider this exhibition to be a political statement or is Scheerlinck just sharing a memory of his youth? Do fragmented memories color our nostalgia for a simpler time? These are the questions at hand.
Andy Berner, director GUEST ROOM
Border.
"The ambiguity that the piece conveys makes us puzzled about the personal action of the artist. It is as if it is telling us that an object is like a language, right in front of us, showing us its skin. The rectangularity of the piece is impossible to sustain because one of its boundaries is destroyed. Tracing the outline of The border is called to a halt, teaching us the aberration of an accident. "
Jorge Torres - director of the Museo Nacional de Bellas Artes, Cuba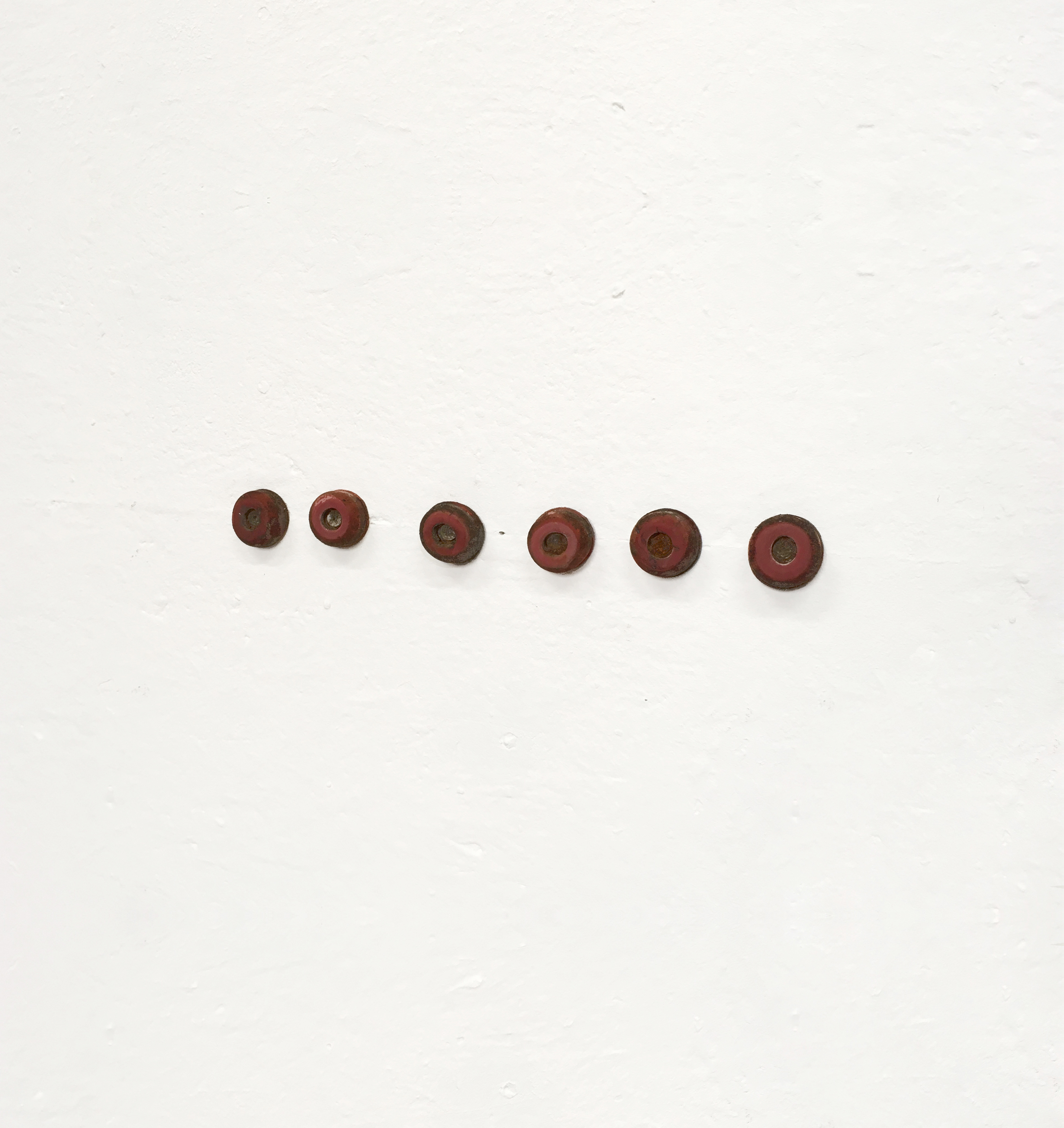 Breathe.
The accumulation of used filters in different shades of gray and with different textures send my thoughts in all directions. The display of this unwanted substance also talks about our need for a clean, perhaps sterile environment. You can think about this work as political as you want or as poetic as dramatic clouds that cause the wind.
Claudine Hellweg - Art director Kunst In Huis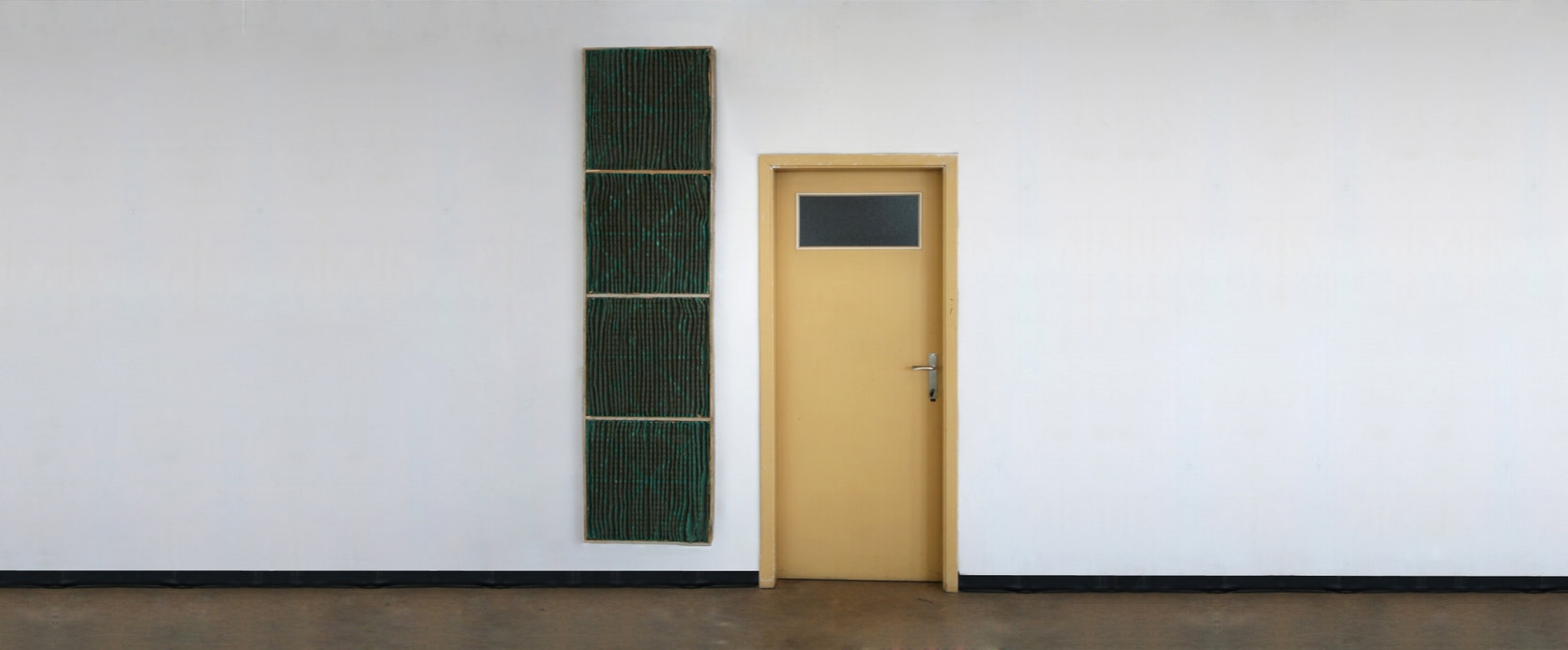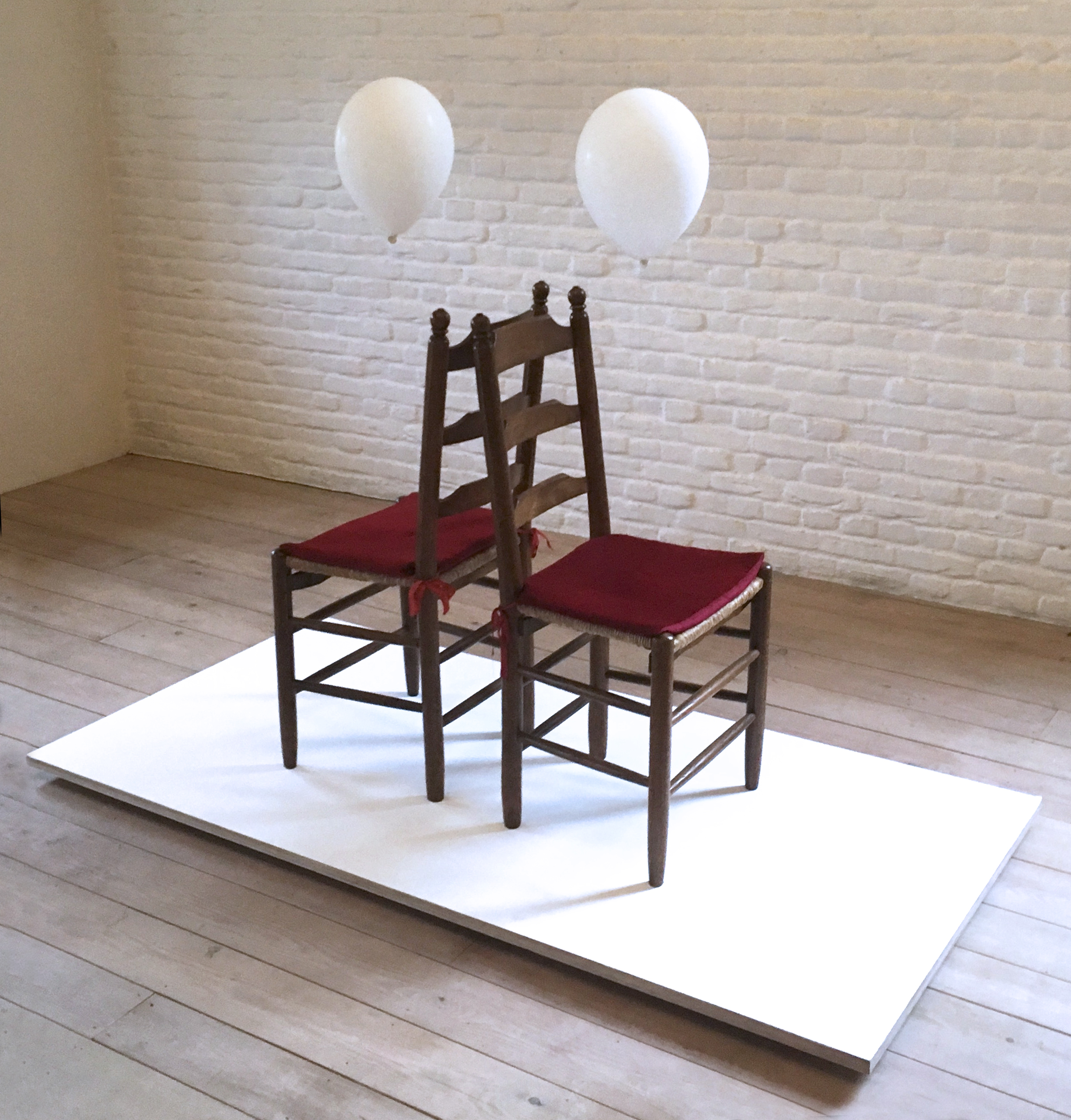 Seeking Understanding.
As an artist, it is our job to question issues that we consider important. Everything is related to each other, but you will not receive a clear answer or explanation about the work. I will familiarize you with one word: communication, or perhaps and even better, about the lack of it.
Kristof Van Heeschvelde, artist